Click Here to print a PDF copy of the driver Application form
Contact Information
121 Premier Drive
Belleville, IL 62220
Mailing Address
PO Box 469
Belleville, IL 62222
1-618-233-5263 Fax
1-800-851-7541 Toll-free
  Our Company Commercial Transport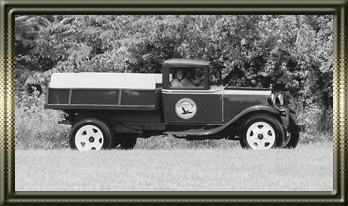 Commercial Transport Inc. has been hauling freight since 1938 and was incorporated in 1940. We got our start by providing dump truck service for the local construction industry. During this time, Scott Air Force Base in Illinois was expanding by adding new runways. After Commercial Transport finished hauling the materials for the runways, we started hauling fuel for the aircraft stationed at the base. As the war got into full swing, the demand for hauling products like these increased. This transitioned Commercial Transport into a new line of hauling capabilities. Transporting petroleum products has been a staple for our company ever since.
In 1961, Commercial Transport was granted an ICC authority to haul bulk cement. The interstate system was expanding during this time and there was a growing demand for this type of transportation. Commercial Transport is still involved in dry bulk service, but the products have changed. Today, we concentrate on food-grade dry bulk products, such as flour and starch. We feel privileged to haul for most of the millers in the Midwest, as well as the major cereal manufacturers throughout the United States.
Commercial Transport maintains a modern fleet of equipment with terminal operations in Belleville, Il; Indianapolis, In; Muscatine, IA; and Cape Girardeau, MO. These terminals support our fleet with maintenance and internal wash rack capabilities.